Custom Stone Enhancements
Commercial and Residential
Established in 1999, McGraw Hardscapes is a stonemasonry business based in Wilmington, NC. We create custom stone enhancements to commercial and residential real estate.
Founded by Doug McGraw when, in the course of his landscape and design experience, he discovered a natural talent for functional and artistic stonework.  McGraw Hardscapes has distinguished itself from competitors by focusing on quality, unique designs to meet the customers' needs and unmatched service. We stand behind our work.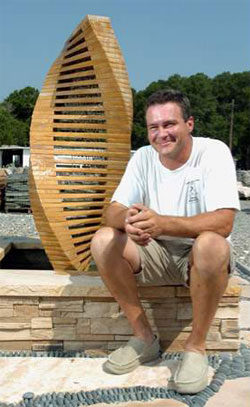 Doug McGraw (McGraw Hardscapes) designed the stone fountain that is seen in the background at the Stone Garden on Market Street. The stone fountain was used in season 7 of One Tree Hill.
Our Stonemasonry Services
Our goal is to provide lasting quality in each project. By listening to our clients and working closely with them, we create designs that align with their tastes and harmonize with their surroundings.
Signs / Columns / Bridges
"I have to be aware of what the stone wants to do."
Doug McGraw
Our extensive portfolio showcases stone masonry projects for commercial and residential projects big and small. We're always up for a new challenge.
Fireplaces & Masonry Ovens
Specializing in Free Standing Dry Stone Masonry
Contact Us
Call us at (910) 620-9494 or fill out the form and we will get back to you within 24 hours.
Make sure to follow us on Houzz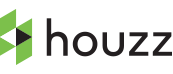 Proudly Serving The Areas Of:
Wilmington Stone, Pavers, Stonemasonry, Fireplaces, Stone Walls · Masonboro Stone, Pavers, Stonemasonry, Fireplaces, Stone Walls · Murraysville Stone, Pavers, Stonemasonry, Fireplaces, Stone Walls · Leland Stone, Pavers, Stonemasonry, Fireplaces, Stone Walls · Myrtle Grove Stone, Pavers, Stonemasonry, Fireplaces, Stone Walls · Kings Grant Stone, Pavers, Stonemasonry, Fireplaces, Stone Walls · Ogden Stone, Pavers, Stonemasonry, Fireplaces, Stone Walls · Silver Lake Stone, Pavers, Stonemasonry, Fireplaces, Stone Walls · Wrightsboro Stone, Pavers, Stonemasonry, Fireplaces, Stone Walls · Seagate Stone, Pavers, Stonemasonry, Fireplaces, Stone Walls · Hampstead Stone, Pavers, Stonemasonry, Fireplaces, Stone Walls · Bayshore Stone, Pavers, Stonemasonry, Fireplaces, Stone Walls · Skippers Corner Stone, Pavers, Stonemasonry, Fireplaces, Stone Walls · Wrightsville Beach Stone, Pavers, Stonemasonry, Fireplaces, Stone Walls · Belville Stone, Pavers, Stonemasonry, Fireplaces, Stone Walls · Surf City Stone, Pavers, Stonemasonry, Fireplaces, Stone Walls · Navassa Stone, Pavers, Stonemasonry, Fireplaces, Stone Walls · Holly Ridge Stone, Pavers, Stonemasonry, Fireplaces, Stone Walls · Hightsville Stone, Pavers, Stonemasonry, Fireplaces, Stone Walls · Kirkland Stone, Pavers, Stonemasonry, Fireplaces, Stone Walls · Saint Helena Stone, Pavers, Stonemasonry, Fireplaces, Stone Walls · Topsail Beach Stone, Pavers, Stonemasonry, Fireplaces, Stone Walls · Castle Hayne Stone, Pavers, Stonemasonry, Fireplaces, Stone Walls · Winnabow Stone, Pavers, Stonemasonry, Fireplaces, Stone Walls · Rocky Point Stone, Pavers, Stonemasonry, Fireplaces, Stone Walls